Joe Chindamo & Zoë Black II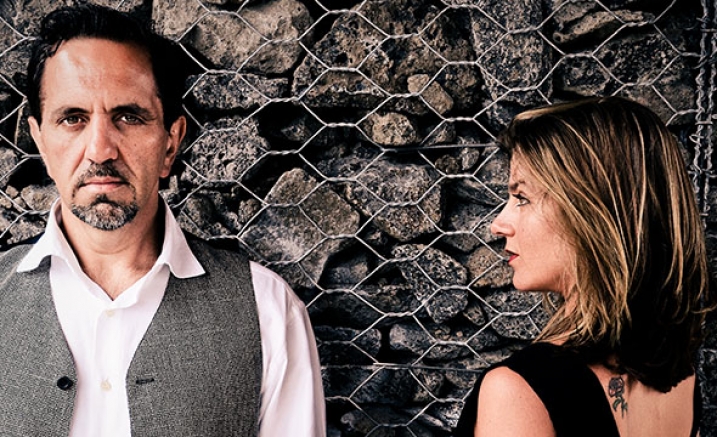 Details
World premieres and reimagining classics
Joe Chindamo and Zoë Black continue their trailblazing commitment to new music. Interspersed in this program will be world premieres from Joe's pen along with innovative reimaginings of well loved classics, as you've never heard them before.
In September 2015 Zoe and Joe made their Carnegie Hall debut with their latest release, The New Goldberg Variations, which met with critical acclaim. 'They give you a fine new look at what can go with [Bach's Goldberg Variations] a second work that can take its place proudly next to the original. It is a must for all Bachaholics as well as anybody looking for a new sonic experience. Bravo!' Grego Applegate Edwards, Classical-Modern Music Review (New York).
Presented by Melbourne Recital Centre and Joe and Zoë
Cast & Crew
Booking Information
Thursday 24 November 2016 6pm
Duration: 1 hour (no interval)
Tickets
Standard $39 ($29 Concession)
This concert is set in-the-round. Seating in the Salon is general admission.
A Transaction Fee between $5.50 and $8 applies to orders made online and by phone. A Delivery Fee of up to $5.50 may also apply.
Latest Tweets
@MelbRecital
PBS Radio Melbourne
Tune in from 10pm to hear James Hullick on The Sound Barrier talk about his upcoming performance, 'Mountain Black/T… https://t.co/mVBxY8tXSa
#TODAY: Leading violinist Sophie Rowell joins members of @MelbChamberOrchfor a concert dedicated to spectacular vio… https://t.co/wF6Cej4AyR