ANAM 2016 Prize Winners Concert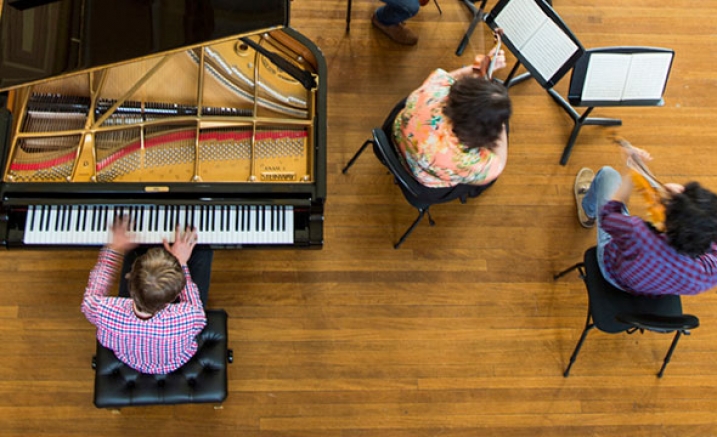 Details
Hear the talents of tomorrow perform live in the intimate surrounds of the Salon.
Each year ANAM's brilliant young musicians compete for a number of awards and prizes, recognising the finest achievements in the Academy's year. This concert showcases the winners of ANAM's Chamber Music Competition, held in December 2016, and the performer deemed by ANAM's Artistic Director and Faculty to be the most outstanding musician of the year. Hear the talents of tomorrow perform live in the intimate surrounds of the Salon.
Presented by Melbourne Recital Centre
PROGRAM
Igor Stravinsky
Octet for wind instruments
J.S. Bach
Cello Suite No.3 in C BWV1009 (selected movements)
Pyotr Ilyich Tchaikovsky
Pezzo Capriccioso Op. 62
Maurice Ravel
Valses nobles et sentimentales
ARTISTS
Jennifer Timmins (NZ) flute
Magdalenna Krstevska (VIC) clarinet
Matthew Kneale bassoon
Christopher Haycroft (QLD) bassoon
Michael Olsen (WA) trumpet
Fletcher Cox (WA) trumpet
Amanda Tillett (SA) trombone
Elijah Cornish (VIC) bass trombone
Caleb Wong (NSW) cello
Leigh Harrold piano
Berta Brozgul (VIC) piano
Series
This production is part of the following series:
The only institute of its kind, and one of the few in the world, ANAM is renowned for its innovation, energy and adventurous programming and is committed to pushing the boundaries of how classical music is presented and performed.
Booking Information
Thursday 16 March 2017 6pm
Duration: 1 hour (no interval)
Tickets
Tickets $39 ($29 concession)
A Transaction Fee between $5.50 and $8 applies to orders made online and by phone. A Delivery Fee of up to $5.50 may also apply.
Do you have a promo code?
Click 'Book Tickets' below and enter your promo code on the following page.
Did you know?
Melbourne Recital Centre Members enjoy waived transaction fees and save 10% on tickets to selected concerts? Click here for more information