Australian World Orchestra Chamber 8 On Tour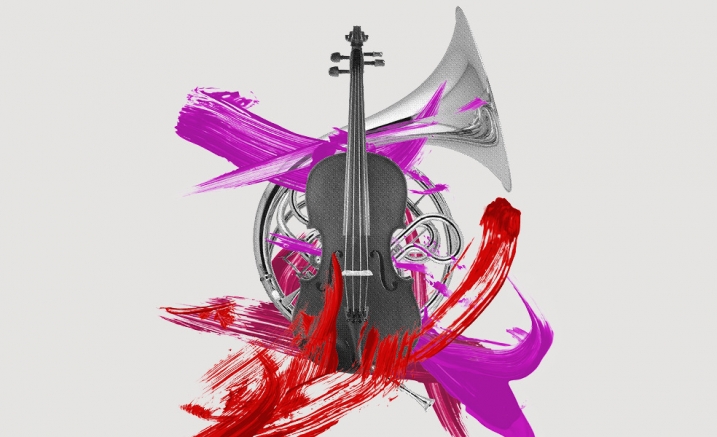 Details
Experience the sheer brilliance of an intimate chamber music performance from 8 of Australia's finest musicians on the international stage.
The AWO's Chamber 8 on Tour are a supergroup of Australia's finest musicians who work and perform with the world's greatest orchestras. These extraordinary musicians will come together for just 4 concerts in 2017 as they tour their exceptional musicianship around Australia.
The AWO's Chamber 8 on Tour will perform a captivating programme of the Beethoven Septet featuring Andrew Bain of the LA Philharmonic on horn, and the Dvořák String Quintet featuring Matthew McDonald on double bass with an ensemble of some of Australia's greatest musicians.
This is a very rare opportunity to witness music-making of the highest calibre where each of the 8 musicians have the opportunity to display their individual brilliance. The unusual scoring of Beethoven's septet with a single clarinet, horn, bassoon, and strings allows for the musicians to interplay and engage in high spirited solos and duets in what's arguably Beethoven's finest chamber music composition. Matthew McDonald's double bass performance in Dvořák's String quintet brings a pizzicato sparseness to the bottom of the texture and creates a platform for the interweaving melodic strands of Dvorak's master craftsmanship. The AWO Chamber 8 on Tour is chamber music at its finest.
A limited number of Platinum tickets are available which include a cocktail and canape function with the AWO Chamber 8 on Tour players and AWO VIP guests.
Presented by Australian World Orchestra
PROGRAM
Ludwig van Beethoven
Septet in E-flat, Op.20
Antonín Dvořák
String Quintet No.2, Op.77
ARTISTS
Natalie Chee violin (1st Concertmaster SWR Symphony Orchestra Stuttgart)
Daniel Dodds violin (Festival Strings Lucerne)
Tahlia Petrosian viola (Gewandhaus Leipzig)
David Berlin cello (Melbourne Symphony Orchestra)
Matthew McDonald double bass (Berlin Philharmonic)
Paul Dean clarinet (Senior Lecturer of Clarinet and Head of Woodwind at the Queensland Conservatorium)
Lyndon Watts bassoon (formerly Munich Philharmonic)
Andrew Bain horn (LA Philharmonic Orchestra)
Booking Information
Thursday 27 July 2017 7.30pm
Duration: 1 hour 40 min (incl. interval)
Tickets
Premium $120 ($105 Concession)
A reserve $99 ($85 Concession)
B reserve $79 ($65 Concession)
C reserve $59 ($45 Concession)
A Transaction Fee between $5.50 and $8 applies to orders made online and by phone. A Delivery Fee of up to $5.50 may also apply.
Do you have a promo code?
Click 'Book Tickets' below to enter your promo code on the following page.
Did you know?
Melbourne Recital Centre Members enjoy waived transaction fees and save 10% on tickets to selected concerts? Click here for more information.