Music of Stockhausen and More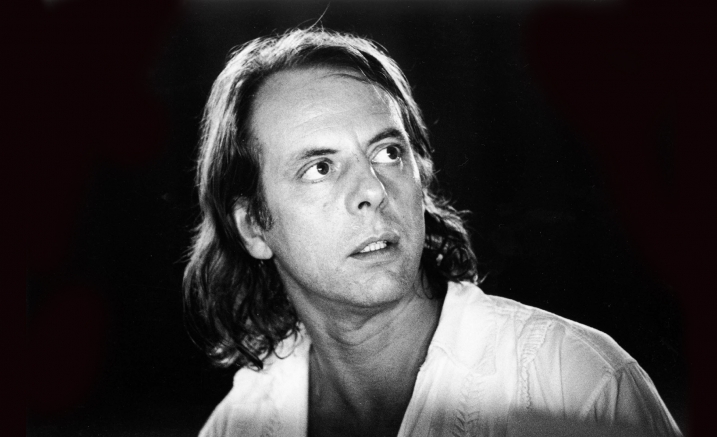 Details
'… I'm an adventurer. I like invention, I like discovery.' Karlheinz Stockhausen
2017 marks ten years since the death of one of the world's most influential composers: Karlheinz Stockhausen.
Join The Phonos Project on an adventure through some of his most seminal works for flute, clarinet and trumpet, while discovering new music from Swedish composer Henrik Denerin and Australian composer Karen Heath. Share in the distinctive and vibrant music of Karlheinz Stockhausen and immerse yourself in the invention that is new music.
Presented by The Phonos Project
PROGRAM
IN FREUNDSCHAFT – K. Stockhausen
Karen Heath (Clarinet)
FLUCHTLINIEN-D – H. Denerin
Kazuko Ihara (Flute), Nat Grant (Percussion)
OBERLIPPENTANZ – K. Stockhausen
Tristram Williams (Piccolo Trumpet)
YPSILON – K. Stockhausen
Kazuko Ihara (JPN) (Flute)
TANZE LUZEFA! – K. Stockhausen
Performer: Karen Heath (Bass Clarinet)
ENTFÜHRUNG – K. Stockhausen
Kazuko Ihara (Piccolo)
MONADE – H. Denerin
Karen Heath (A Clarinet), Caerwen Martin (Cello), Rohan Murray (Piano)
TOTENKOPF – H. Denerin
Kazuko Ihara (Piccolo), Karen Heath (Eb Clarinet)
ANTHEIRA: GODDESS OF GARDENS, FLOWERS, NATURE & MORTAL LOVE – K. Heath (World Premiere)
Karen Heath (Contrabass Clarinet), Tristram Williams (Trumpet), Rohan Murray (Piano), Caerwen Martin (Cello)
ARTISTS
Kazuko Ihara (JPN) Piccolo, Flute, Alto Flute
Tristram Williams Trumpet
Caerwen Martin Cello
Rohan Murray Piano
Nat Grant Percussion
Karen Heath Clarinets, Bass Clarinet, Contrabass Clarinet
Booking Information
Sunday 12 November 2017 7.30pm
Duration: 2 hours (incl. interval)
Tickets
Standard $35 ($29 Concession)
Group 10+
Standard $29.75
This concert is set in-the-round. Seating in the Salon is general admission.
A Transaction Fee between $5.50 and $8 applies to orders made online and by phone. A Delivery Fee of up to $5.50 may also apply.
Do you have a promo code?
Click 'Book Tickets' below to enter your promo code on the following page.
Did you know?
Melbourne Recital Centre Members enjoy waived transaction fees and save 10% on tickets to selected concerts? Click here for more information.