Paul Grabowsky In Conversation with Steve Vizard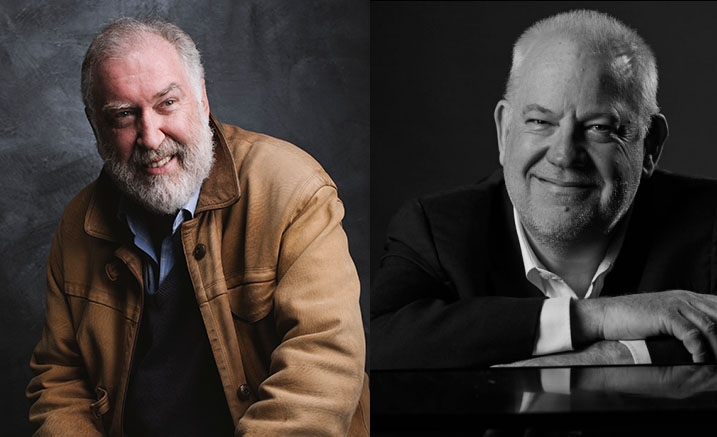 Details
Join Paul Grabowsky and Steve Vizard in this special In Conversation event
Paul Grabowsky, as our inaugural Artist-In-Residence, clearly has a thousand and one stories to tell, some of which we've heard already through his explorations of the works of J.S. Bach, his Torrio! performance, his love of Schumann, and his ongoing partnership with Kate Ceberano.
This 'In Conversation' event, with longtime collaborator and friend Steve Vizard, seeks to take us into further storytelling territory, in this intimate and undoubtedly entertaining conversation.
This In Conversation is proudly supported by Amplify. The Artist-in-residence program is supported by Peter Jopling AM QC & Dr Sam Mandeng and The Vizard Foundation.
Presented by Melbourne Recital Centre
Series
This production is part of the following series:
If you want to go deeper into what makes music work or the effect it has on our mind and wellbeing, Melbourne Recital Centre regularly presents informative and entertaining talks.
In 2018 we welcome internationally acclaimed recorder virtuoso and artistic director Genevieve Lacey as our Artist-in-Residence.
Booking Information
Wednesday 22 November 2017 6pm
Duration: 1 hour (no interval)
Tickets
Standard $10
This concert is set in-the-round. Seating in the Salon is general admission.
A Transaction Fee between $5.50 and $8 applies to orders made online and by phone. A Delivery Fee of up to $5.50 may also apply.
Do you have a promo code?
Click 'Book Tickets' below to enter your promo code on the following page.
Did you know?
Melbourne Recital Centre Members enjoy waived transaction fees and save 10% on tickets to selected concerts? Click here for more information.