Penny Quartet - The Weaver's Knot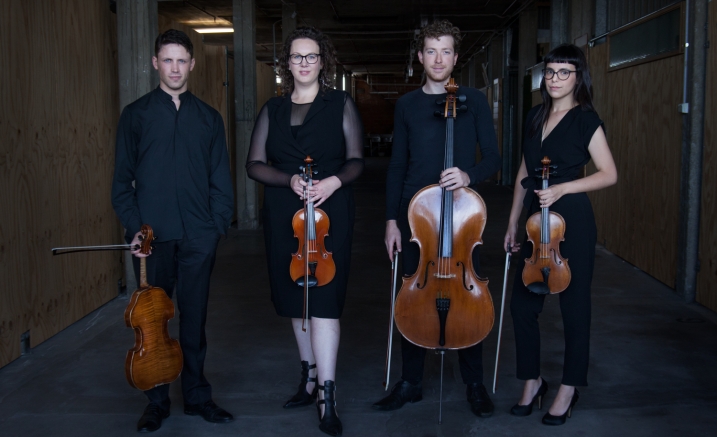 Details
With a passion for the old and new, Penny Quartet presents works spanning from 1683-2013 in their first solo outing at Melbourne Recital Centre.
Like kids in a toy store with unlimited choice, Penny Quartet immerses itself in contrasting sound worlds to celebrate the full string quartet experience.
With works inspired by everything from Shakespeare to textile manufacturing, this diverse program promises something for everyone.
Presented by Melbourne Recital Centre and Penny Quartet
PROGRAM
Liza Lim
The Weaver's Knot (Australian Premiere)
Igor Stravinsky
Three Pieces for String Quartet
Heinrich Franz von Biber
Sonata XI – Fidicinium Sacro-Profanum
Ludwig van Beethoven
String Quartet in F, Op.18, No.1
Booking Information
Monday 27 November 2017 6pm
Duration: 1 hour (no interval)
Tickets
Standard $39 ($29 Concession)
This concert is set in-the-round. Seating in the Salon is general admission.
A Transaction Fee between $5.50 and $8 applies to orders made online and by phone. A Delivery Fee of up to $5.50 may also apply.
Do you have a promo code?
Click 'Book Tickets' below to enter your promo code on the following page.
Did you know?
Melbourne Recital Centre Members enjoy waived transaction fees and save 10% on tickets to selected concerts? Click here for more information.