Details
Ensemble Liaison & Friends is a unique concert series presented by three internationally acclaimed musicians – David Griffiths (clarinet), Svetlana Bogosavljevic (cello) and Timothy Young (piano).
Their first concert series in 2007 established the ensemble as a tour de force, renowned for imaginative and innovative programming, setting the trend for brilliant collaborations with leading artists. As their name suggests, collaborations form the basis of their artistic and musical vision with many fine musicians, singers, dancers, actors, puppeteers, conductors, choirs and improvisers from across Australia and beyond working with the ensemble since their inception to much critical acclaim.
Synesthesia literally means 'joined perception'. Many composers and musicians experience this condition where hearing is simultaneously perceived as colour. Ensemble Liaison will provide the audience with another sensory perception alongside the musical experience with the assistance of award winning lighting designer Paul Jackson and their interpretation of Olivier Messiaen's Quartet for the End of Time. Also on the program is Stravinsky's own concert arrangement of The Soldier's Tale – a story of a soldier who trades his fiddle to the devil in return for unlimited economic gain. This concert also features the world premiere of a new work by Samantha Wolf, winner of the Melbourne Recital Centre and University of Melbourne Composition Award for 2017.
Presented by Melbourne Recital Centre and Ensemble Liaison
PROGRAM
Robert Schumann
Adagio and Allegro, Op.70
Samantha Wolf
New Work (world premiere)
Igor Stravinsky
The Soldiers Tale (Trio Version)
Olivier Messiaen
Quartet for the End of Time (Quatuor pour la fin du temps)
Cast & Crew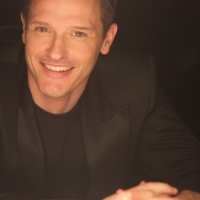 Booking Information
Tuesday 24 October 2017 7pm
Duration: 2 hours (incl. interval)
Tickets
Standard $50 ($40 Concession)
Save with Season Tickets
Purchase the Ensemble Liaison season ticket package and save!
Standard $128 ($102 Concession)
A Transaction Fee between $5.50 and $8 applies to orders made online and by phone. A Delivery Fee of up to $5.50 may also apply.