Top Class Drama & Theatre Studies 2017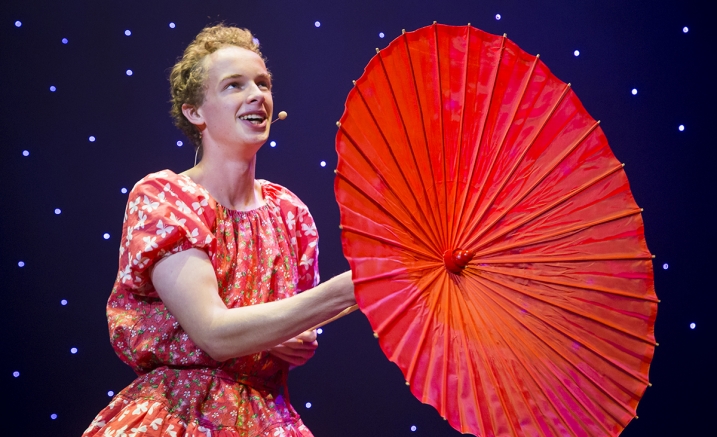 Details
The Top Class Drama and Theatre Studies concerts present performances by inspirational students who received outstanding grades for their 2016
VCE

performance examinations.

Hear tips and advice from the Chief Assessors as they compare an entertaining and informative 90 minute program. See Drama students present inventive original works and Theatre Studies students present a range of interpretations of existing monologues through direction and acting or design. See examples of acting/directing, sound, make-up, set, props and/or costume design presented live on stage within the two Theatre Studies concerts.

Thursday 2 March, 10:30am
Drama concert 1

Thursday 2 March, 2pm
Theatre Studies concert 1

Thursday 2 March, 6pm
Drama concert 2

Friday 3 March, 10:30am
Theatre Studies concert 2

Friday 3 March, 2pm
Drama concert 3

Full program will be available in February 2017.
Presented by the Victorian Curriculum and Assessment Authority as part of the
VCE

Season of Excellence 2017
Series
This production is part of the following series:
Top Class presents eleven concerts by outstanding VCE performing arts students who have completed VCE Drama, Theatre Studies, Music Performance, Music Investigation, VET Music, Music Style and Composition, Dance and VET Dance.
Booking Information
Thursday 2 March 2017 10.30am, 2pm, 6pm & Friday 3 March 2017 10.30am & 2pm
Duration: 1 hour 30 min (no interval)
Tickets
Standard $15.90 ($13.90 Concession)
Purchase a two-concert or three-concert package for performance on the same day.
Two-Concert Thursday
Standard $27.90 ($23.90 Concession)
Three-Concert Thursday
Standard $38 ($33 Concession)
Two-Concert Friday
Standard $27.90 ($23.90 Concession)
A Transaction Fee between $5.50 and $8 applies to orders made online and by phone. A Delivery Fee of up to $5.50 may also apply.