AENEAS, The Musical: A Staged Reading of Act 1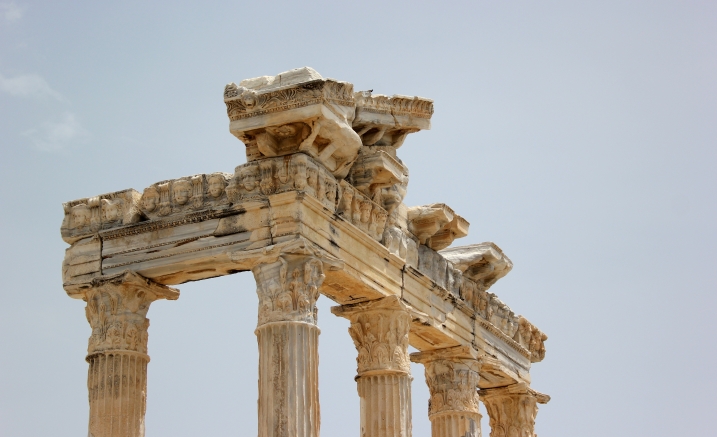 Details
A daring new musical adaptation of The Aeneid by emerging Australian musical theatre writer, Madeleine Nicole Hale.
AENEAS, The Musical is an epic tale of life and death, love and war, displacement and homecoming. Based on Virgil's ancient Roman epic, The Aeneid, AENEAS takes a fresh look at this Greek tragedy, adopting its universal and enduring themes for a modern audience.
The once impenetrable city of Troy has fallen. The gods call upon Prince Aeneas to lead his people out of the burning ashes of Troy in search of a new home across the sea. At the hands of the vengeful goddess Juno, the Trojans become shipwrecked in Carthage and are welcomed by its beautiful leader, Queen Dido. Aeneas falls in love but must ultimately choose between following his heart and following his destiny.
Presented by Madeleine Nicole Hale
CAST & CREW
Zoy Frangos Aeneas
Akina Edmonds Dido
Olivia Charalambous Juno
Elisa Colla Venus
Madeleine Nicole Hale Composer/Producer
James Mustafa Musical Director/Arranger
Lauren McKenna Artistic Director
Cast & Crew
Booking Information
Friday 16 November 2018 7pm
Duration: 2 hours (no interval)
Tickets
Standard $10
A Transaction Fee between $5.50 and $8 applies to orders made online and by phone. A Delivery Fee of up to $5.50 may also apply.
Do you have a promo code?
Click 'Book Tickets' below to enter your promo code on the following page.
Did you know?
Melbourne Recital Centre Members enjoy waived transaction fees and save 10% on tickets to selected concerts? Click here for more information.