Andrea Keller with Sandy Evans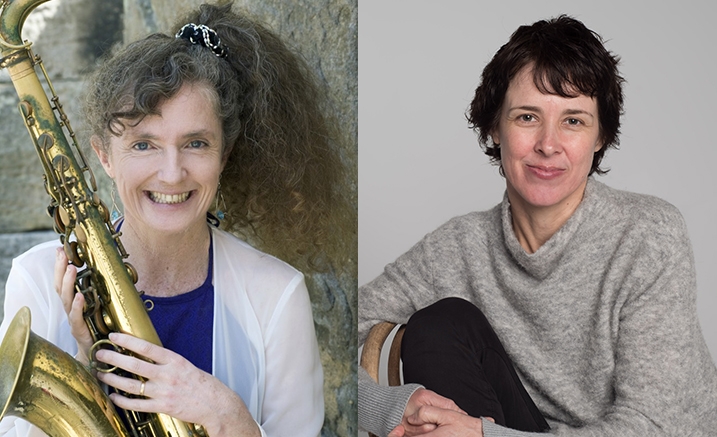 Details
A rare opportunity to experience the enthralling improvisations and compositions of two of Australia's leading female jazz musicians.
Growing up in Sydney in the 80's, Andrea Keller immersed herself in the sounds of the vibrant and thriving jazz scene, of which Evans was a key figure. Awed by the power of her sound, the raw energy in her playing, and her unapologetic approach to improvisation, Evans' music has had an immeasurable effect on Keller.
Since the late 90's Evans and Keller have performed together intermittently in various collaborations, including the Melbourne Women's International Jazz Festival Sextet, and most recently when Keller appeared as special guest with the Sandy Evans Trio at Stonnington Jazz Festival. This, their first concert in an intimate duo setting, promises to be a highlight.
Presented by Melbourne Recital Centre and Andrea Keller
Series
This production is part of the following series:
Whether traditional jazz is up your alley or you fancy something a little more improvisatory, ambient or electric, step away from the daily grind and into the Salon to experience the sweet sounds of jazz at the Best Place to Hear.
Booking Information
Thursday 1 November 2018 6.30pm
Duration: 1 hour (no interval)
Tickets
Standard $30 ($25 Concession)
This concert is set in-the-round. Seating in the Salon is general admission.
A Transaction Fee between $5.50 and $8 applies to orders made online and by phone. A Delivery Fee of up to $5.50 may also apply.
Do you have a promo code?
Click 'Book Tickets' below to enter your promo code on the following page.
Did you know?
Melbourne Recital Centre Members enjoy waived transaction fees and save 10% on tickets to selected concerts? Click here for more information.