Gabrieli Consort & Players - Purcell's King Arthur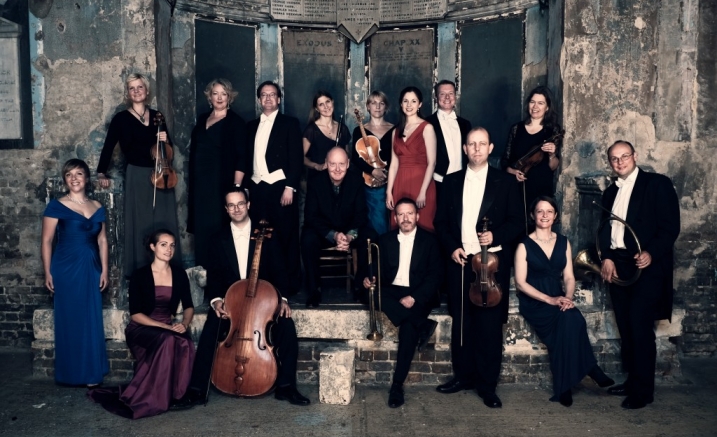 Details
The Gabrieli Consort & Players are world-renowned interpreters of great vocal and instrumental repertoire from the Renaissance to the present day.
Over 35 years, the ensemble's repertoire has expanded beyond the Baroque canon to include opera, virtuosic a cappella programs, and astonishing reconstructions of historic musical events in performances and recordings that surprise, challenge and inspire.
This program of Purcell's glorious semi-opera King Arthur is a new performing edition by Gabrieli's Christopher Suckling and Artistic Director Paul McCreesh. King Arthur's Britons battle the Saxons, supernatural characters step in, and enchanting music ripples with wit, tenderness and colour. Led by Paul McCreesh, The Gabrieli Consort & Players respectfully illuminates Purcell's genius with its acclaimed vitality. Its Melbourne Recital Centre performance sustains this great piece of art in the 21st century.
'McCreesh is one of today's finest Purcell interpreters, and musically this was rather special, played with an admirable mixture of sensuousness and majesty, and sung with consistent finesse and elan by nine singers sharing the songs and choruses between them… Beautifully done, all of it.' The Guardian (U.K.)
Supported by Yvonne von Hartel AM, Robert Peck AM, Rachel Peck & Marten Peck of peckvonhartel architects.
Presented by Melbourne Recital Centre
ARTISTS & PROGRAM
Artists
Anna Dennis (soprano)
Mhairi Lawson (soprano)
Hugo Hymas (tenor)
James Gilchrist (tenor)
Marcus Farnsworth (baritone)
Ashley Riches (baritone)
Program
Henry Purcell
King Arthur
PRE-CONCERT TALK
Join us for a pre-concert talk in Elisabeth Murdoch Hall.
Saturday 16 February
6.45pm – 7.15pm
Sunday 17 February
1.15pm – 1.45pm
Booking Information
Saturday 16 February 2019 7.30pm & Sunday 17 February 2019 2pm
Duration: 2 hours (incl. interval)
Tickets
Premium $159
A reserve $129 ($119 Concession)
B reserve $99 ($75 Concession)
C reserve $75
A Transaction Fee between $5.50 and $8 applies to orders made online and by phone. A Delivery Fee of up to $5.50 may also apply.
Do you have a promo code?
Click 'Book Tickets' below to enter your promo code on the following page.
Did you know?
Melbourne Recital Centre Members enjoy waived transaction fees and save 10% on tickets to selected concerts? Click here for more information.