Cancelled: Kapsberger and the Secrets of Music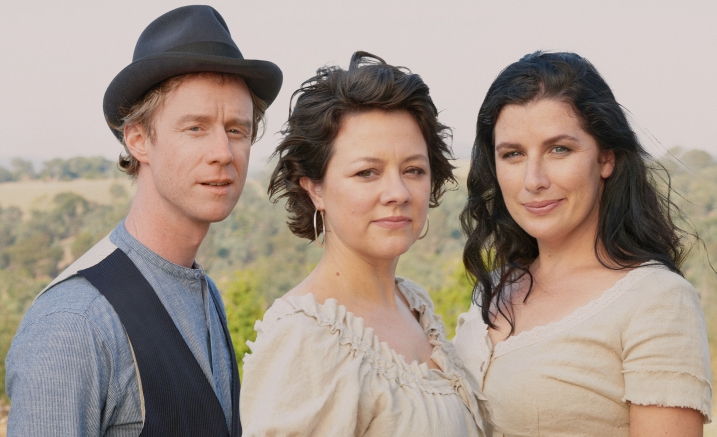 Details
Concert Cancellation Notification
We regret to advise Latitude 37: Kapsberger and the Secrets of Music this Monday 16 March at 7pm has been cancelled.
Latitude 37 and Melbourne Recital Centre cares deeply about the health and safety of its artists, audiences and employees. Latitude 37 has made the decision to cancel their concert and the Centre respects and appreciates their decision in this difficult circumstance.
All ticket holders are entitled to a full refund via their original point of purchase. If you paid via EFTPOS or cash over the counter, please visit us at the Centre to claim your refund. If you paid online or over the phone, we are in the process of returning your tickets and crediting your card. Please note, this may take 5-10 working days depending on your financial provider.
If you have any questions or concerns about this concert cancellation please contact our Ticketing Services team at boxoffice@melbournerecital.com.au
For more than a decade, Baroque trio Latitude 37 has been giving exquisite and authentic performances of 17th and 18th-century music.
The combination of Baroque violin, viola da gamba and harpsichord provides a wealth of fascinating, rarely heard repertoire. The trio has become a favourite on the Australasian early music scene with critically acclaimed performances characterised by the marriage of scholarship with virtuosity, creative flair and a warm rapport with audiences.
Guest artist Simon Martyn-Ellis (theorbo) and Latitude 37 delve into the world of Italian lutenist Johann Hieronymus Kapsberger. One of the most inventive and feted lutenists of all time, his works span many genres and represent some of the most lovely and evocative music to come out of Italy in the early 17th century. From pastoral yet beautiful villanelle and timeless toccatas, graceful ciacconas and stately passacaglias to lively canarios, Latitude 37 revels in the evocative and colourful timbres of its period instruments, with gut strings both plucked and bowed blending artfully with the resonance of the harpsichord.
Presented by Melbourne Recital Centre & Latitude 37
ARTISTS
Latitude 37
Julia Fredersdorff baroque violin
Laura Vaughan viola da gamba and lirone
Donald Nicolson harpsichord and organ
Guest Artist
Simon Martyn-Ellis theorbo
PROGRAM
Giovanni Girolamo Kapsberger (c. 1580-1651)
Libro primo d'intavolatvra di chitarrone
Toccata Prima
Kapsberger
Bergamasca
Giovanni Battista Fontana (1589-1630)
Sonata Seconda in D
Giovanni Girolamo Kapsberger
Libro quarto d'intavolatvra di chitarrone
Ballo Primo
Latitude 37
Folias
Giovanni Girolamo Kapsberger
Libro secondo di villanelle
Avrilla Mia
Ite Sospiri Miei
Non Havea Febo Ancora
Che Fai Tu
Libro quarto d'intavolatvra di chitarrone
Toccata Seconda
Ciaconna
Andrea Falconieri (1585-1656)
Il primo libro di canzone, sinfonie, fantasie, capricci, brandi, correnti, gagliarde, alemane, volte
La Suave Melodia
Girolamo Frescobaldi (1583-1643)
Toccata per spinettina e violino
Giovanni Girolamo Kapsberger
Libro quarto d'intavolatvra di chitarrone
Passacaglia
Series
This production is part of the following series:
Booking Information
Monday 16 March 2020 7pm
Duration: 1 hour (no interval)
Tickets
Standard $40 ($29 Concession)
Purchase the Latitude 37 3-concert package and save!
Standard $102 ($74 Concession)
This concert is set in-the-round. Seating in the Primrose Potter Salon is general admission.
A Transaction Fee between $3.50 and $8.50 applies to orders made online and by phone. Delivery Fees may also apply.
Please call the Box Office on (03) 9699 3333 to reserve group tickets.
Do you have a promo code?
Click 'Book Tickets' below to enter your promo code on the following page.
Did you know?
Melbourne Recital Centre Members enjoy waived transaction fees and save 10% on tickets to selected concerts? Click here for more information.