Thomas Hampson with Wolfram Rieger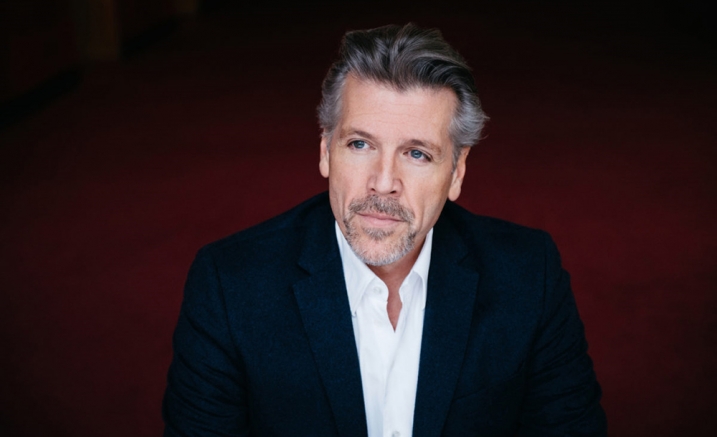 Presented by Melbourne Recital Centre
Details
'Hampson's debut recital here in 2018 was stunning, and we immediately decided to invite him back to explore more of the artistry of this brilliant singer. A great master singer of our times.' Marshall McGuire, Director of Programming
About this concert
Thomas Hampson is one of the world's foremost storytellers. Whether on the operatic stage or in solo recital, the American baritone is a master raconteur. He's also an advocate for his art-form and for exploring unusual and rewarding repertoire, especially the music of his homeland. A Hampson recital devoted to the rich songbooks of Samuel Barber and Hugo Wolf is an event to cherish.
Both composers write ecstatically for the voice and matched a profound understanding of text with unforgettable musical imagery. And both are firmly in Hampson's heartland. Wolf's luscious songs picks up where Schubert left off: songs of intense and volatile emotionality, but also humour. You can hear Barber's American accent in his open-hearted Romanticism and gestures towards transcendent rapture.
About the program
Thomas Hampson and Wolfram Rieger perform works by Wolf and Barber. See the PROGRAM tab for more information.
Thanks to our partners
Series Partner: Legal Friends of Melbourne Recital Centre
Program Partner The Langham Melbourne
SEASON TICKET PACKAGES
Unlock a range of benefits when you purchase a Season Ticket Package
Purchase all eight concerts to enjoy the greatest saving and additional benefits, or purchase a flexible package to personalise your concert experience.
8 Concerts – save 30%, renewable seats
Purchase all eight concerts to enjoy the greatest saving and additional benefits, or purchase a Flexible Package to personalise your experience.
Premium $690
A reserve $630
B reserve $538
C reserve $384
6 Concerts
Save 20%, flexible
Premium $552
A reserve $504
B reserve $429
C reserve $306
4 Concerts
Save 10%, flexible
Premium $391
A reserve $356
B reserve $304
C reserve $216
ARTISTS, PROGRAM, TALKS
Artists
Thomas Hampson baritone (U.S.A.)
Wolfram Rieger piano (Germany)
Program
Samuel Barber
With Rue My Heart is Laden Op.2, No.2
Night Wanderers
Nocturne, Op.13
In the Wilderness Op.41, No.3
Solitary Hotel, Op.41, No.4
Three Songs, Op.45
Three Songs, Op.10
Hugo Wolf
Der Genesene an die Hoffnung
In der Frühe
Fussreise
Auf einer Wanderung
Im Frühling
Begegnung
Der Tambour
Der Feuerreiter
Pre-Concert Talk
Join us for a pre-concert talk in Elisabeth Murdoch Hall at 6.45pm.
Series
This production is part of the following series:
Great Performers 2020 is here ⁠— our inspiring 10th season.
Booking Information
Monday 14 September 2020 7.30pm
Duration: 2 hours (incl. interval)
Tickets
Premium $115
A reserve $105 ($56 Concession)
B reserve $90 ($56 Concession)
C reserve $64 ($56 Concession)
PACKAGES AVAILABLE
A Transaction Fee between $3.50 and $8.50 applies to orders made online and by phone. Delivery Fees may also apply.
Do you have a promo code?
Performances