ANAM Prizewinners Concert #1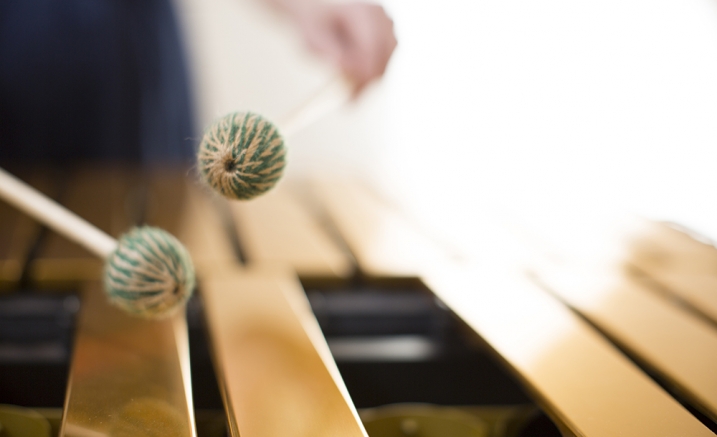 Presented by Melbourne Recital Centre & the Australian National Academy of Music (ANAM)
Details
The Australian National Academy of Music (
ANAM

) trains the best up-and-coming artists from Australia and New Zealand.

Each year ANAM awards several prizes to its most outstanding musicians. This concert features three of the major prize winners from 2020: Alexander Meagher (percussion), Jennifer Yu (piano) and Ruby Shirres (viola).
About this concert
A delightful trio of major prize-winning artists from the country's top music institution showcase their solo and ensemble music-making skills in a concert of technically demanding works. The eclectic program includes John Psathas's dark and brooding percussion and piano duet Fragment and the tranquil masterpiece Autumn Moon Over the Calm Lake by Chinese composer Lü Wencheng, inspired by the beautiful scenery of the West Lake in Hangzhou. Wencheng's folk song contrasts with Luciano Berio's Naturale, which fuses the recorded voice of a Sicilian folk singer with daring instrumental music. Nestled among these highlights are Australian composer Michael Kieran Harvey's Toccata DNA and Graeme Leak's I Love Jazz – two contemporary and cutting-edge pieces that highlight the artists' position as rising stars. Support young musicians whose mature performances of classical works defy their years and rival Australia's finest.
COVID

Safety

Melbourne Recital Centre is committed to the safety of our artists, staff and patrons. As we reopen, a range of public health, hygiene and physical distancing measures will be in place. Click here to learn more.
ARTISTS
Ruby Shirres viola
Jennifer Yu piano
Alexander Meagher percussion
PROGRAM
Michael Kieran Harvey
Toccata DNA
Luciano Berio
Naturale
John Psathas
Fragment
Graeme Leak
I Love Jazz
Lü Wencheng
Autumn Moon Over the Calm Lake
Booking Information
Thursday 22 April 2021 6pm
Duration: 1 hour (no interval)
Tickets
Standard $40 ($29 Concession)
Subject to evolving restrictions in Victoria, all seating configurations and capacities are subject to change. If tickets are currently unavailable for this concert and you would like to join the waitlist, please contact the Box Office on (03) 9699 3333.
A Transaction Fee between $3.50 and $8.50 applies to orders made online and by phone. Delivery Fees may also apply.
Do you have a promo code?
Performances