Flinders Quartet: Phantasy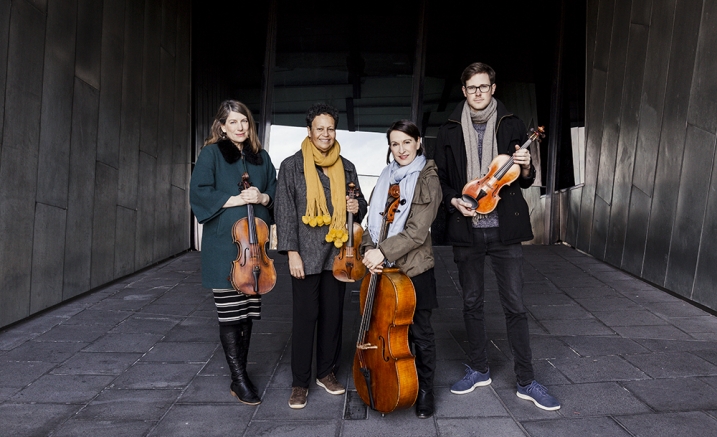 This event takes place at Montsalvat
Details
Flinders Quartet's 2021 season opens with Phantasy at Montsalvat
All these pieces encapsulate the strength and flexibility of quartet playing. The different pieces that stretch across decades, touch almost every emotion possible.
Flinders Quartet is particularly drawn to the beautiful Romanze in the Mendelssohn, a movement with which you could draw comparisons to Beethoven with its dark passionate anguish before moving onto the more virtuosic Allegro Molto Vivace final movement. Pairing the lesser known works with Mendelssohn and Holst shows off the quality of our Australian composers.
Flinders Quartet is excited to be making music again, and they can't think of a better way to start the year.
Presented by Flinders Quartet
PROGRAM
Fanny Mendelssohn
String Quartet in E-Flat
Imogen Holst
Phantasy Quartet
Margaret Sutherland
String Quartet No.3
Ella Macens
A Love Worth Fighting For *
Elena Kats-Chernin
Selections from From Anna Magdalena's Notebook
*Commissioned by Flinders Quartet with support from Peter & Leila Doyle
ARTISTS
Thibaud Pavlovic-Hobba violin
Wilma Smith violin
Helen Ireland viola
Zoe Knighton cello
Series
This production is part of the following series:
Melbourne Recital Centre is also a ticketing agent for a diverse range of events that take place at venues outside the Centre.
Booking Information
Sunday 23 May 2021 2.30pm
Tickets
Standard $45 ($35 Concession)
3-Concert Package
Standard $111 ($90 Concession)
A Transaction Fee between $3.50 and $8.50 applies to orders made online and by phone. Delivery Fees may also apply.
Do you have a promo code?
Performances