Lyrebird Brass – Top of the Food Chain, Bottom of the World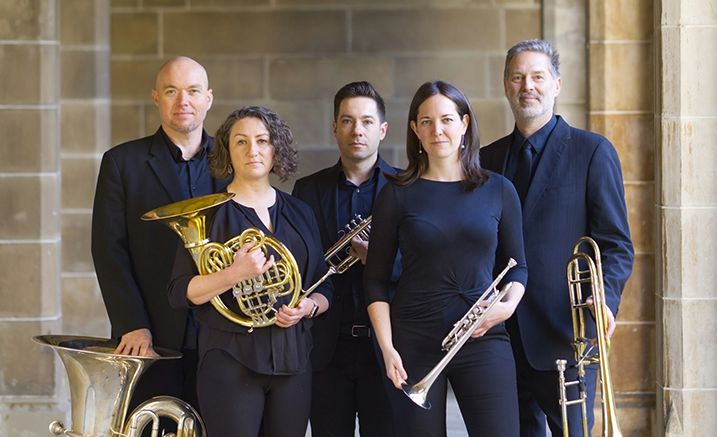 Presented by Melbourne Recital Centre & Lyrebird Brass
Details
Sharing their burgeoning collection of dynamic brass repertoire.
About the artists
Named for the unique songbird of their hometown, Lyrebird Brass are a collective of extraordinary talent, thoughtful programming and a heartfelt dedication to brass.
In celebration of their debut album, Apex Predators, Lyrebird Brass shares its burgeoning collection of dynamic brass repertoire, shining a light on composers from underrepresented demographics and Australian composers.
About the concert
The performance will feature works from Cathy Likhuta, award-winning Melburnian Kate Neal, Luke Styles, Alan Holley and Andrew Batterham. Audiences will be treated to two world premieres – the first a commissioned piece by Alice Humphries and the world premiere of Apex Predators, a thrilling, virtuosic piece by Brisbane-based, Katherine Likhuta. An evening of eclectic chamber music, spanning lyrical beauty, exceptional artistry and accessible programming.
COVID

Safety

Melbourne Recital Centre is committed to the safety of our artists, staff and patrons. When we reopen, a range of public health, hygiene and physical distancing measures will be in place. Click here to learn more.
ARTISTS
Joel Brennan trumpet
Rosie Turner trumpet
Carla Blackwood horn
Don Immel trombone
Tim Buzbee tuba
PROGRAM
Cathy Likhuta
Apex Predators
Luke Styles
Solder
Kate Neal
Fanfare
Alan Holley
Dulwich Canzone
Andrew Batterham
Melbourne Mosaic – Shrine, Punt Road, Spire
Series
This production is part of the following series:
Booking Information
Monday 28 March 2022 7.30pm
Duration: 1 hour (no interval)
Tickets
Standard $55 ($45 Concession)
A Transaction Fee between $4 and $8.50 applies to orders made online and by phone. Delivery Fees may also apply. For bookings for over four people, please call our Box Office during business hours on 03 9699 3333 for more information.
If tickets are currently unavailable for this concert and you would like to join the waitlist, please contact the Box Office on (03) 9699 3333.