Phonetic Orchestra – Tower Lake Temple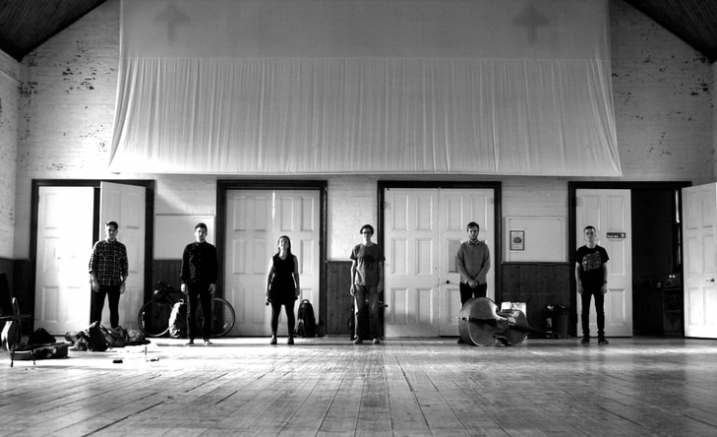 Presented by Melbourne Recital Centre & Phonetic Orchestra
Details
An audio-visual journey through spaces physical, digital and imagined.
About the artists
Working between Australia and Germany, Phonetic Orchestra brings together an international cast of musicians from the worlds of Contemporary Classical music, Multidisciplinary collaboration and Experimental improvisation to create work that embraces site-specificity, extreme durational performances, and the porous boundaries between notation, time, space, and sound.
About the concert
Following on from the APRA Art Music award-winning 24hr concert Silent Towns, Phonetic Orchestra revisit their singular approach to collective sound with their latest collaborative telematic performance work, Tower Lake Temple.
With the help of cutting-edge technology, the performance will feature real-time interaction between Phonetic Orchestra musicians in both Melbourne and Berlin, re-uniting an ensemble separated by the COVID-19 pandemic.
Their performance will redefine the possibilities of collective music-making, taking the audience on an audio-visual journey through spaces physical, digital and imagined.
COVID

Safety

Melbourne Recital Centre is committed to the safety of our artists, staff and patrons. As we reopen, a range of public health, hygiene and physical distancing measures will be in place. Click here to learn more.
ARTISTS
Melbourne
Jon Heilbron double bass
Reuben Lewis trumpet, electronics
Callum G'Froerer trumpet
Jenny Barnes vocals
Andy Butler harmonium, piano
Simon Charles saxophone, electronics
Michael McNab drums, percussion
Brett Thompson guitar
Berlin
Rebecca Lane flute
Joseph Houston piano, harmonium
Michiko Ogawa bass clarinet
Series
This production is part of the following series:
Celebrate the best local and international music at the award-winning venue where live music lives.
Booking Information
Monday 15 August 2022 7.30pm
Duration: 1 hour (no interval)
Tickets
Standard $55 ($45 Concession)
Subject to evolving restrictions in Victoria, all seating configurations and capacities are subject to change. If tickets are currently unavailable for this concert and you would like to join the waitlist, please contact the Box Office on (03) 9699 3333.
A Transaction Fee between $3.50 and $8.50 applies to orders made online and by phone. Delivery Fees may also apply.
Do you have a promo code?
Performances