Suingue Brazuca – Dois Na Bossa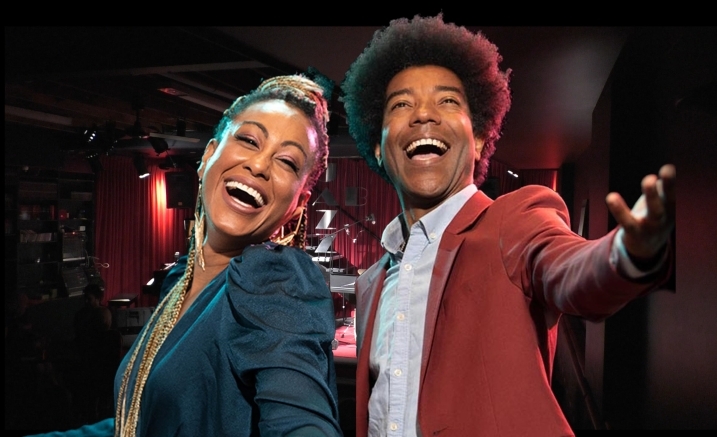 Presented by Melbourne Recital Centre & Carlos Ferreira
Details
Paying tribute to the famous 1966 concerts with singers Jair Rodrigues and Elis Regina in Paramount Theatre Brazil
About the artists
Master Drummer Carlos Ferreira is one of Australia's most exciting and innovative interpreters of Samba Jazz and Brazilian rhythms. Born and raised in Vila Isabel, Rio de Janeiro, the suburb is to samba what old New Orleans is to jazz.
Merging classic Bossa Nova, Jazz and Samba, Dany Maia embodies the true spirit of Brazil with her authentic sounds and irrepressible stage presence. Brazilian singer, actor and songwriter Mario Broder beguiles audiences with the beauty and warmth of his voice.
About the concert
Joined by an exceptional musical lineup, their performance in Elisabeth Murdoch Hall pays tribute to the famous 1966 concerts by Brazilian singers Jair Rodrigues and Elis Regina held at Paramount Theatre. The concerts known as Dois Na Bossa saw two icons perform to an ecstatic local crowd, singing the works of great Brazilian composers with extraordinary power.
Recreating history, the performance will travel back to a time when beautiful music fed the souls of every Brazilian, and when Samba was the quintessential way of life. A poetic, joyful and unforgettable experience, taking listeners on a journey to the heart of Brazil.
COVID

Safety

Melbourne Recital Centre is committed to the safety of our artists, staff and patrons. As we reopen, a range of public health, hygiene and physical distancing measures will be in place. Click here to learn more.
ARTISTS
Carlos Ferreira drums, director
Lachlan Davidson saxophone, flute
Rob Planck trumpet
Adrian Sherriff trombone
Steve Sedergreen piano
Jorge Albuquerque bass
Dany Maia vocals
Mario Broder vocals
PROGRAM
Dois Na Bosa – Australian Premiere
Series
This production is part of the following series:
Celebrate the best local and international music at the award-winning venue where live music lives.
Booking Information
Friday 5 August 2022 7.30pm
Duration: 1 hour (no interval)
Tickets
Standard $55 ($45 Concession)
Subject to evolving restrictions in Victoria, all seating configurations and capacities are subject to change. If tickets are currently unavailable for this concert and you would like to join the waitlist, please contact the Box Office on (03) 9699 3333.
A Transaction Fee between $3.50 and $8.50 applies to orders made online and by phone. Delivery Fees may also apply.
Do you have a promo code?
Performances