#HearTogether Digital Season Schedule 24 May - 6 June
No matter where you are watching and listening from, we are #HearTogether.
Music entertains, uplifts and inspires us. We need it now more than ever. So while our doors may be closed, the music continues online – all for FREE.
What's On This Fortnight: 24 May – 6 June
Songlines of Significance & Brilliant Baroque
We showcase the masterful songlines of our country with revered Indigenous performers Deborah Cheetham and William Barton, plus enjoy brilliant Baroque on a local and international scale with concerts from Latitude 37 and Gabrieli Consort and Players.
As part of National Reconciliation Week (27 May – 3 June), we at Melbourne Recital Centre are committed to sharing, showcasing and celebrating First Nations music and the important role it plays in the story of music on this land.
Donald Nicolson plays Bach's Well-Tempered Clavier, Book 2, Part 1, Wednesday 27 May 4pm
Bach in the Afternoon | The acclaimed harpsichord player takes us to the heart of the eighteenth century, demonstrating on two harpsichords the tonal and tuning possibilities that were known to Bach himself.
SET REMINDER | WATCH ON YOUTUBE
Deborah Cheetham AO and Syzygy Ensemble perform Song for Dulka Warngiid, Sunday 31 May 2pm
Soaring Songlines | Indigenous Australian soprano, composer and educator Deborah Cheetham's stunning composition responds to the Dulka Warngiid tapestry displayed in the Centre's foyer.
SET REMINDER | WATCH ON YOUTUBE
Latitude 37 performs Folias, Tuesday 2 June 6pm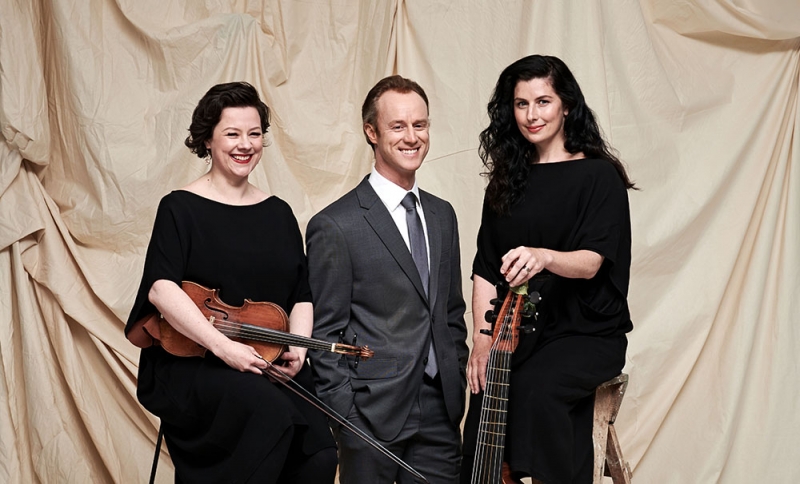 Brilliant Baroque in the Evening | The much-loved Baroque trio performs exquisite works by Scarlatti, Marais, Ortiz and more on the special combination of Baroque violin, viola da gamba and harpsichord.
SET REMINDER | WATCH ON YOUTUBE
Gabrieli Consort and Players perform Purcell's King Arthur, Saturday 6 June 2pm
Brilliant Baroque Continued | World-renowned interpreters of great vocal and instrumental repertoire, they perform Purcell's glorious semi-opera King Arthur by Christopher Suckling and Artistic Director Paul McCreesh.
SET REMINDER | WATCH ON YOUTUBE
Now On
ABC

iView! Australian String Quartet and special guests perform Quartet and Country
Watch On-Demand | Australian String Quartet explores the common ground between Western art music and the songlines of our country with special guests Stephen Pigram, Lou Bennett and William Barton in this special performance.
Stay Connected
Support Our Artists
You can help provide crucial financial assistance to our community of local artists whose performances are directly affected by this period of closure by donating to Melbourne Recital Centre's Performer Support Fund here.
We acknowledge the Traditional Owners on whose land Melbourne Recital Centre stands and where these recordings were made – we pay our respects to Melbourne's First People, to Elders past and present, and to our shared future.