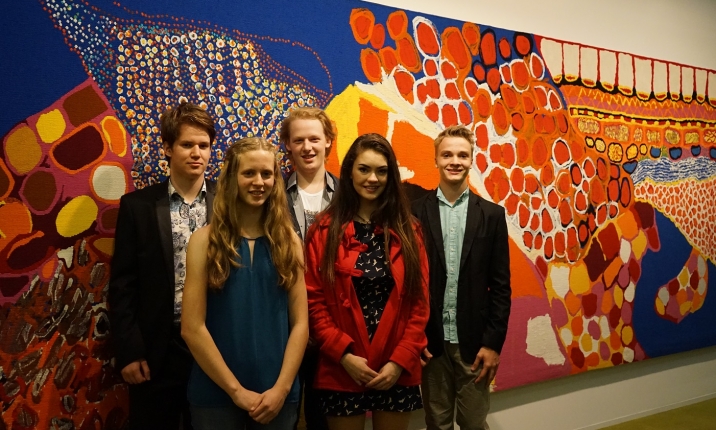 "Having the opportunity to watch musicians of the highest quality during rehearsal was a delight."
Five outstanding young people from a range of Victorian Government schools have been selected to join Accelerando at Melbourne Recital Centre. These gifted and talented young musicians will develop their performance skills and interests in composition, jazz, piano, cello, drumkit/percussion, guitar & voice.
Accelerando will provide students with access to the highest quality resources and technology, direct contact with industry professionals, access to outstanding performances, involvement and participation in writing courses, education events and competitions, and opportunities to learn in state-of-the-art acoustic spaces.
Ben Ingvarson-Favretto, Drumkit & Percussion, Viewbank College
Nathan Iuoras, Piano & Composition, Nossal High School
Charlotte Kube, Cello, Nhill College
Samuel Ondaatje, Tenor Saxophone, Blackburn High School
Afrika Roach, Contemporary Guitar & voice, Templestowe College