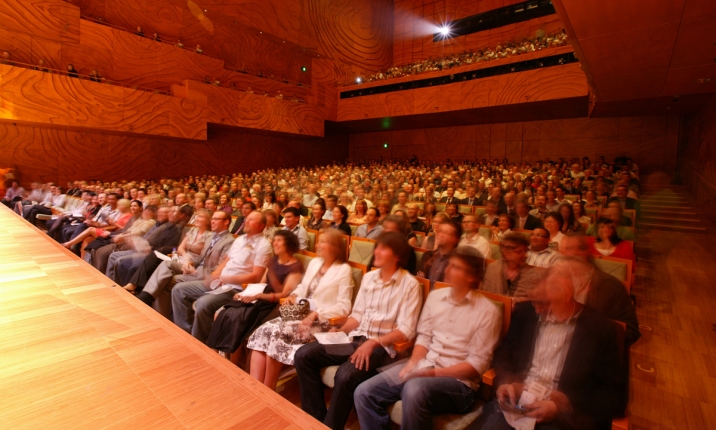 Melbourne Recital Centre is the best place to hear live music.
With over 500 performances each year, there's something for everyone!
For selected performances, Student Rush tickets are available at the Box Office from one hour prior to the performance.
Student Rush tickets are only available in person and subject to availability. Student cards must be valid at the time of booking and presented when purchasing tickets prior to a performance. And remember, only the Student card-holder may purchase a Student Rush ticket.
Student Rush is available for the following performances:
Current, 24th May
Sense and Sensibility, 25th May
Serioso, 25th May
Bach & Distler, 28th May
Bohemian Rhapsody, 28th May
Number Ones, 29th May
William Lawes – The 'Father of Musick', 29th May
"Musique Ravished Me…" The Diary of Samuel Pepys, 31st May
Thomas Hampson, 31st May
Evelyn Ida Morris, 2nd June
FourPlay, 6th June
Yon – Second Wedding Singer, 7th, 8th & 9th June
Kllo, 8th June
Postludes, 13th June
Leslie Howard, 13th June
Bach & Busoni, 16th June
The Genius of J.S. Bach, 16th June
Atlas of the Sky, 18th June
Parallel, 19th June
Goldberg Variations, 19th June
Company of Two Pianos with Luke Howard, 21st June
Aelita, Queen of Mars, 22nd June
Bach Project, 23rd June
Mozart & the Classical Age, 24th June
Lullabies of Our Lives, 25th June
4 + Viola!, 26th June
Summer Nights, 27th June
Italian Masters, 28th June
From the Hungarian Plains to the Transylvanian Alps, 29th June
Regurgitator, Seja & Mindy Wang Performing The Velvet Underground & Nico, 29th June
Don't see a performance listed?
Call our Box Office team on 03 9699 3333 during business hours, or email us here