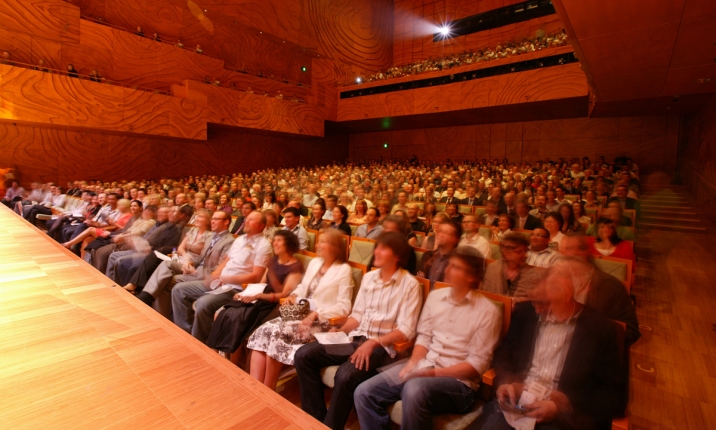 Melbourne Recital Centre is the best place to hear live music.
With over 500 performances each year, there's something for everyone!
For selected performances, Student Rush tickets are available at the Box Office from one hour prior to the performance.
Student Rush tickets are only available in person and subject to availability. Student cards must be valid at the time of booking and presented when purchasing tickets prior to a performance. And remember, only the Student card-holder may purchase a Student Rush ticket.
Student Rush is available for the following performances:
PLEXUS, 29th May
Nikolai Demidenko, 29th May
Songmakers Australia, 31st May
Syzygy Ensemble, 1st June
The EcoSono Ensemble, 7th June
Sonya Lifschitz and Stephen Emmerson, 13th June
Pacifica Quartet, 13th & 17th June
Anna Goldsworthy, 15th June
Tony Gould, 16th June
Sandy Evans, 17th June
Kristian Chong, 19th June
Evergreen Ensemble, 20th June
Benaud Trio, 24th June
The Consort of Melbourne, 27th June
Behzod Abduraimov, 29th June
Michael Griffiths, 30th June & 1st July
Katie Noonan & Karin Schaupp, 30th June
Inventi Ensemble, 3rd July
The New Palm Court Orchestra, 4th July
Don't see a performance listed?
Call our Box Office team on 03 9699 3333 during business hours, or email us here