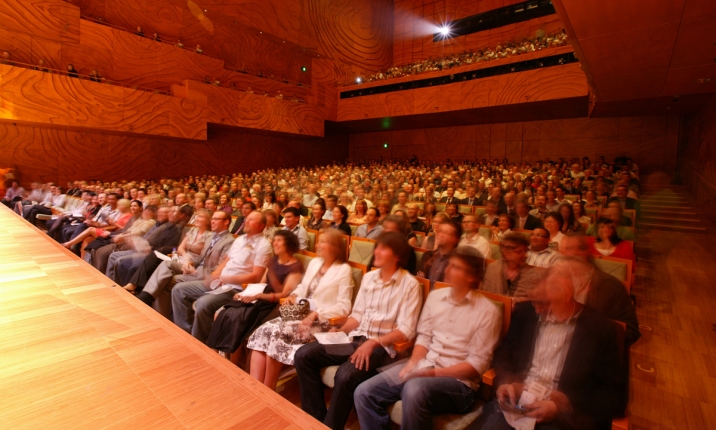 Melbourne Recital Centre is the best place to hear live music.
With over 500 performances each year, there's something for everyone!
For selected performances, Student Rush tickets are available at the Box Office from one hour prior to the performance.
Student Rush tickets are only available in person and subject to availability. Student cards must be valid at the time of booking and presented when purchasing tickets prior to a performance. And remember, only the Student card-holder may purchase a Student Rush ticket.
Student Rush is available for the following performances:
Contemporary Classics, Friday 1st March
Berardi & Anning, Saturday 2nd March
Phosphorescence, Monday 4th March
Brasiliera, Tuesday 5th March
Gwenno, Wednesday 6th March
Rhye, Wednesday 6th and Thursday 7th March
Earshot, Thursday 7th March
Breathe, Friday 8th March
Amjad Ali Khan, Monday 11th March
Four Centuries of Spanish Song, Tuesday 12th March
An Immortal Legacy, Tuesday 12th March
My Ireland, Thursday 14th March
Laraaji, Friday 15th March
Mike Nock, Friday 15th March
Yohai Cohen Quintet Saturday 16th March
Scandinavian Song, Tuesday 19th March
Arcadia Winds, Thursday 21st March
Gratitude and Grief, Friday 22nd March
New Worlds, Tuesday 26th March
Turning a Phrase, Wednesday 27th March
Inventi plays Haydn, Thursday 28th March
Sarah McKenzie, Thursday 28th March
Modern Masterpieces, Friday 29th March
McIntyre Plays Brahms and Beethoven, Saturday 30th March
Don't see a performance listed?
Call our Box Office team on 03 9699 3333 during business hours, or email us here