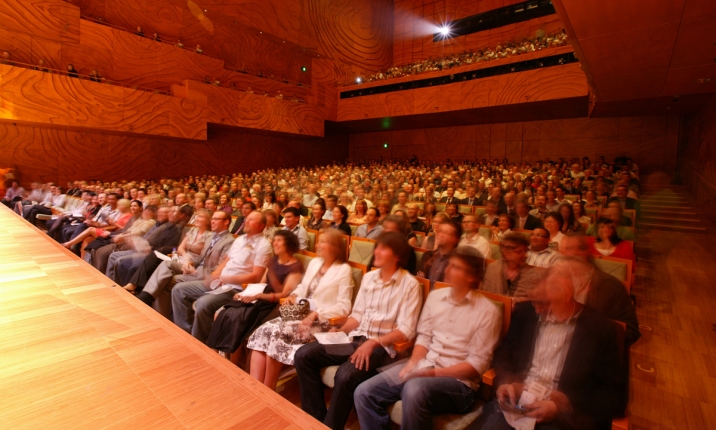 Melbourne Recital Centre is the best place to hear live music.
With over 500 performances each year, there's something for everyone!
For selected performances, Student Rush tickets are available at the Box Office from one hour prior to the performance.
Student Rush tickets are only available in person and subject to availability. Student cards must be valid at the time of booking and presented when purchasing tickets prior to a performance. And remember, only the Student card-holder may purchase a Student Rush ticket.
Student Rush is available for the following performances:
The Melbourne Africa Traditional Ensemble, 29th January
Libor Smoldas Organ Trio, 30th January
Brazil's Modern Poets, 30th January
Reflections, 9th February
A Klezmer Journey, 10th February
Respire, 12th February
Global Soundscapes, 15th February
Glass Dean Mendelssohn, 16th February
A Tale of Love and Death, 16th February
Balkan Jewels, 17th February
Undercurrents, 19th February
Sessions (New York '57), 20th February
Lunar New Year Concert, 23rd February
Thomas Tallis' England 24th and 25th February
Australian Impressions 26th February
Nelson Freire, 26th February
Sabine Meyer & Alliage Quintett, 27th February and 3rd March
Wings of Song, 28th February
Don't see a performance listed?
Call our Box Office team on 03 9699 3333 during business hours, or email us here