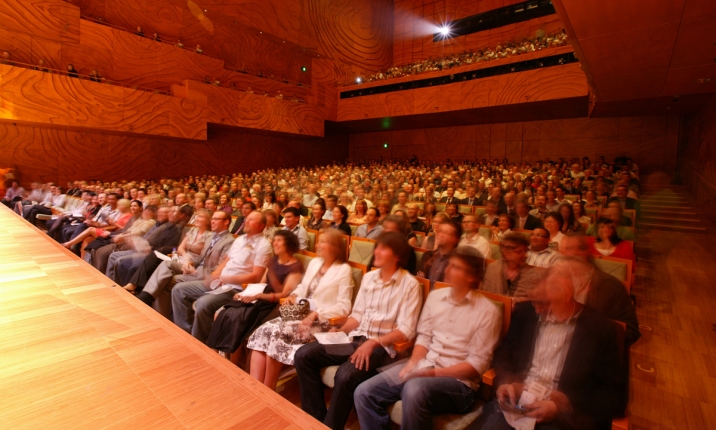 Melbourne Recital Centre is the best place to hear live music.
With over 500 performances each year, there's something for everyone!
For selected performances, Student Rush tickets are available at the Box Office from one hour prior to the performance.
Student Rush tickets are only available in person and subject to availability. Student cards must be valid at the time of booking and presented when purchasing tickets prior to a performance. And remember, only the Student card-holder may purchase a Student Rush ticket.
Student Rush is available for the following performances:
Hearing the Blood, 24th August
BLONDE, 25th August
Ensemble Liaison with Greta Bradman, 27th August
Biber's Violin, 28th August
Bang on a Can All-Stars, 28th August
Sophie Hutchings, 30th August
Czech Masters, 31st August
David Jones Mini Orchestra, 1st September
In the Green Forest, 4th September
The Wanderer, 4th September
Fire & Water, 7th September
James Morrison, 7th September
Espana!, 9th September
Transforming Strauss & Mozart, 10th September
Tim Stevens Trio, 13th September
Trio Music: Reimagined, 14th September
Mediterráneo: Music from the courts of Spain, 15th & 16th Spain
Tony Gould Duo: Graeme Lyall, 21st September
Borodin Quartet 22nd & 25th September
I Put a Spell On You, 22nd September
Blossom, 24th September
Bright Star, 24th September
Parallel, 25th September
Beware the Weathermakers, 27th September
Paul Lewis, 27th September & 1st October
Don't see a performance listed?
Call our Box Office team on 03 9699 3333 during business hours, or email us here